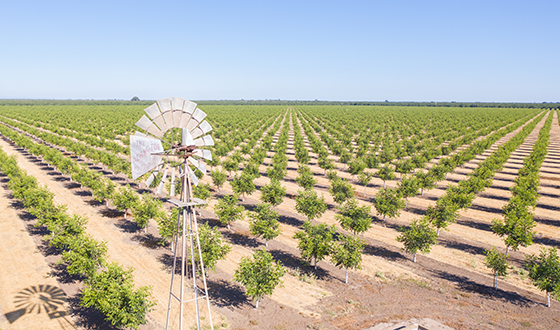 Williamson Act (Land Conservation Act)
Agricultural landowners who sign a contract with the County placing their land in the Williamson Act or Farmland Security Zone may have their agricultural land and living improvements assessed lower than their Proposition 13-factored value. These values are recalculated annually. Home sites, non-living improvements, and outbuildings are valued on the same basis as other property under Proposition 13. More information about the Williamson Act is available here.
The Williamson Act and Farmland Security Zone programs enable local governments to enter contracts with private landowners to restrict specific parcels of land to agricultural or related open space use. Private land within locally designated agricultural preserve areas is eligible for enrollment under contract. The minimum term for contracts is ten years for the Williamson Act and 20 years for the Farmland Security Zone program. Property tax assessments for both contracts are based on a comparison of market value, percentage of the Proposition 13-factored value and the capitalized income attributable to the land and living improvements. The lowest of the three values is enrolled annually.
The California Department of Conservation is responsible for the interpretation of land conservation contracts, research of related issues and policies, technical assistance in implementing these programs, providing comments and approval for the cancellation of contracts. Contact your local city or county planning department where the agricultural property is located to apply for or inquire if your property is eligible for this program.
The FSZ Fact Sheet provides detailed information regarding the Williamson Act and Farmland Security Zone programs.