Infrastructure
Unique transportation infrastructure: airways, highways, railways, waterways.
Learn why major regional distribution centers are located in San Joaquin County.
San Joaquin County's competitive advantage is built on a unique transportation infrastructure. Major interstate highways, air service, a deepwater port, transcontinental rail, and commuter trains drive the region's economy throughout California and beyond its borders.
Stockton Metropolitan Airport
Your new hub for logistics.
An economic driver, SCK serves as a logistics hub for cargo transport and a low-cost alternative for commercial and general aviation.
Visit the SCK website
Highway Network
San Joaquin County's highway system supports product distribution regionally, nationally and internationally. Highway 99 and Interstate 5 are the main arteries connecting commerce to millions of consumers across the state and the country. Interstates 580 and 205 provide direct access to the Silicon Valley and San Francisco Bay Area.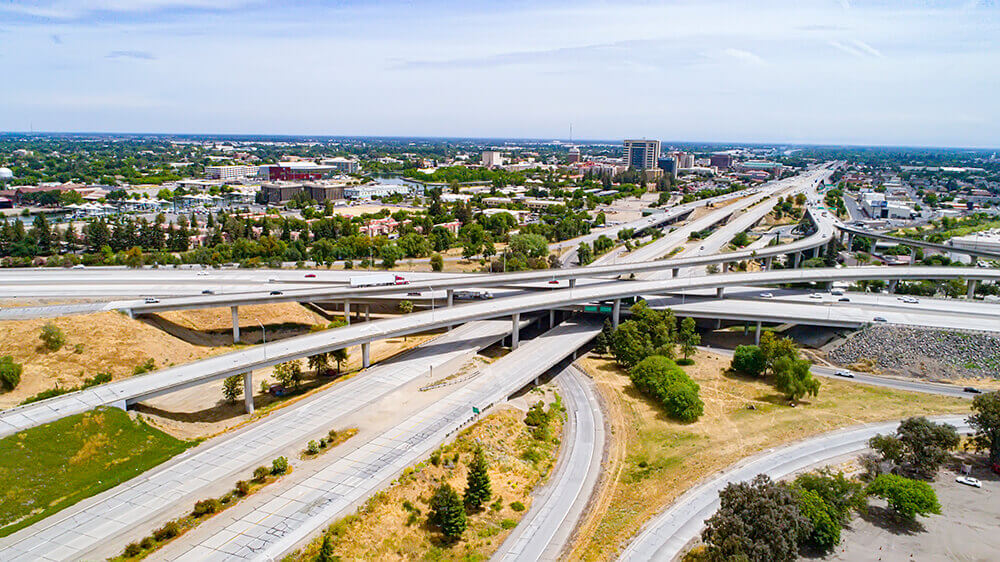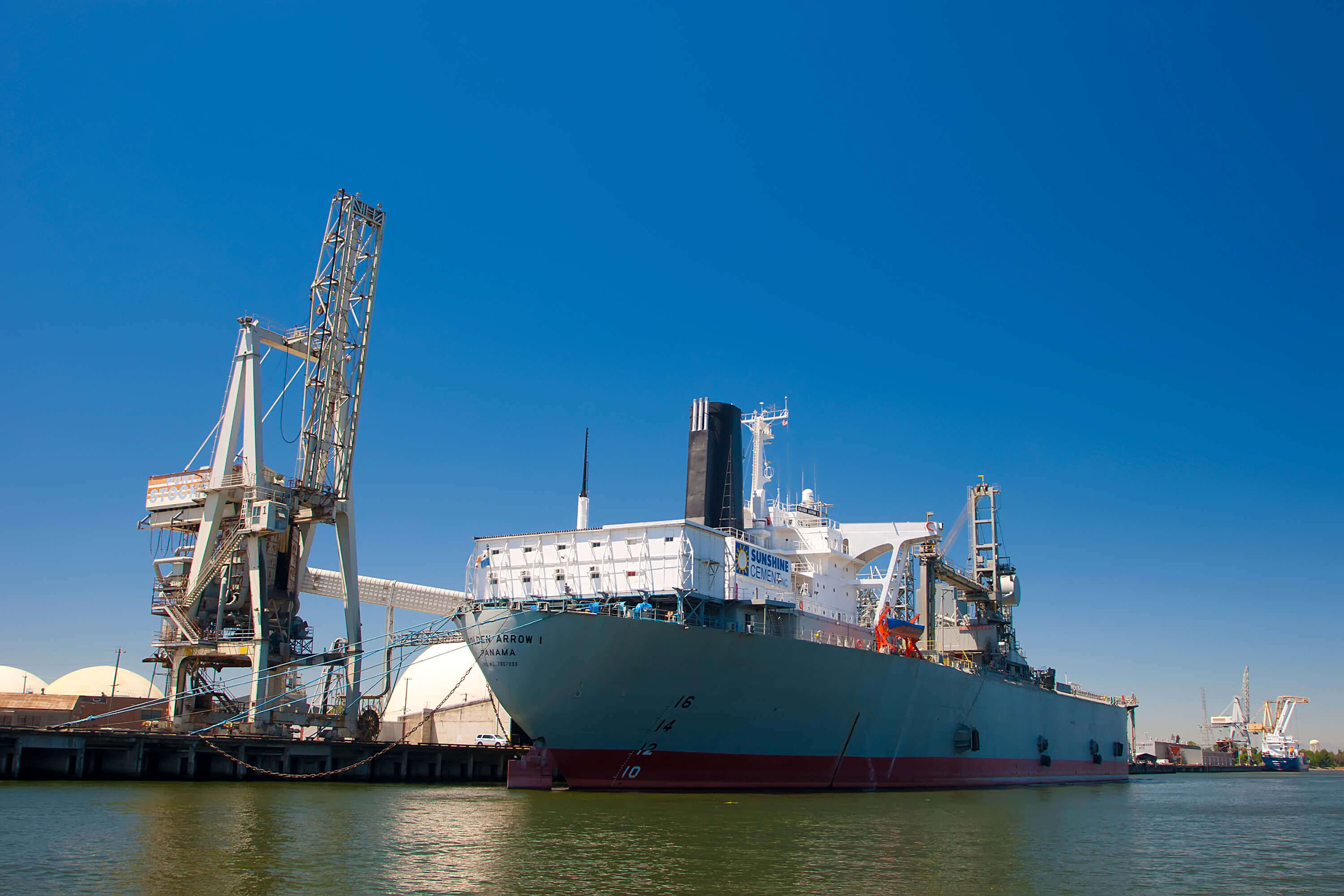 Port of Stockton
Your deepwater port.
Located on the Stockton Deepwater Ship Channel the port is tied to the global economy as an official Port of Entry. The 4,000-acre port offers access to Interstate 5 and railways and offers more than 7.5 million square feet of warehousing for dry and liquid bulk material.
Visit the Port of Stockton website
$1.6 Billion
Total annual economic value of port activity.
4th
Busiest port in the State of California.
230 Ships
From 55 countries visit the Port of Stockton annually.
10,077
Total number of jobs the port provides.
4.4 Million
Metric tons of cargo handled in 2019.
Rail Network
Burlington Northern Santa Fe and Union Pacific Railroad operate extensive intermodal rail facilities for global distribution of goods.