Are you being stalked? Are you being followed?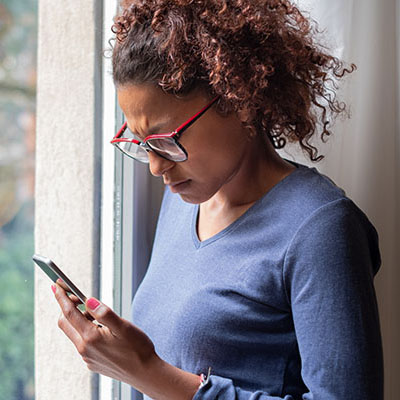 Are they watching me? Are they following me? They call you at home and at work, day and night. They send threatening e-mails. While stalking may involve physical violence, it is more often a crime of being forced to live in fear, that feeling of unease you get whenever the phone rings or there is a knock at the door . . .
The San Joaquin County District Attorney's Office files cases involving stalking. Many of those cases are from domestic violence situations. The stalker just can't accept the relationship being over and does things to keep the victim in their life. Or, the stalker can't accept that someone with whom they used to have an intimate relationship is now with someone else. A stalker may also be a total stranger who has decided for whatever reason to fixate on a particular target. Whatever the scenario, the stalker does not take rejection quietly.
If you believe you are in immediate danger, call 911!
This information has been prepared by the San Joaquin County District Attorney's Office in order to provide you, as a victim of stalking, or knowing someone who you suspect is being stalked, with accurate information as to how such cases are handled. It is our hope that the information provided will answer your questions and relive some of your fears.
Questions About Stalking