Domestic Violence and You
Every 15 Seconds, A Woman Is Beaten...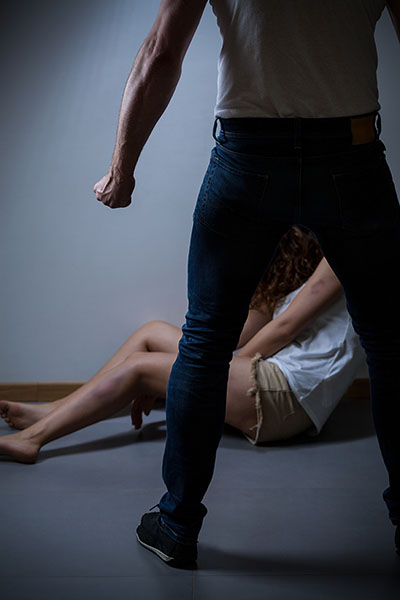 If you are a victim of domestic violence, you are not alone. About one fourth of all homicides and aggravated assaults are committed by one family member against another.
You have a right not to be battered or assaulted. Remember that physical abuse is a crime, even if the person who hurt you is your spouse, partner, boyfriend/girlfriend or otherwise known to you. It is your right to protect yourself from future violent incidents.
This information has been prepared by the District Attorney's Office of San Joaquin County in order to provide you, as a victim of domestic violence, with accurate information as to how your case will be handled. It is our hope that the information provided will answer your questions and relieve some of your fears.
If you are in immediate danger, call 9-1-1
If You or Someone You Know Is Being Abused:
National Domestic Violence Hotline
1-800-799-7233 (TTY: 1-800-787-3224)
Multiple languages available.
Chat Online: http://www.thehotline.org/
The hotline is answered by trained counselors 24 hours a day, 7 days a week. It is confidential and referrals may be provided for services in every region of the County. Staff can provide support, education and safety planning.