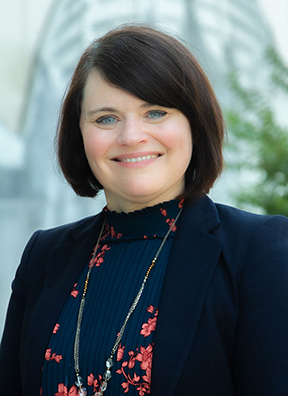 Kristine Reed
Chief Deputy District Attorney
For case information call: 209-468-2400 or with the Superior Court of San Joaquin County
By law, the District Attorney's Office has the responsibility to prosecute all felonies filed on behalf of the State of California, misdemeanors in unincorporated San Joaquin County, and all juvenile cases countywide. The attorneys, paralegals, investigators, legal secretaries and other associated support staff in the criminal division are committed to providing justice for victims and witnesses of crime in the most professional, respectful and compassionate manner, while ensuring that offenders are prosecuted to the fullest extent of the law.
The Specialized Prosecution Division is currently composed of a number of different prosecution teams, including the Felony Unit and the Misdemeanor Unit.
Felony Trial Unit
Attorneys assigned to this unit conduct felony trials at the Stockton courthouse. The caseload consists of all felony cases that are not assigned to other specialized prosecution units. Individual prosecutors from this division vertically prosecute arson and vehicular homicide cases and conduct felony probation violation hearings. Civil cases for seizure of assets used in the commission of crimes or obtained as a result of criminal activity are also handled by an attorney assigned to this unit.
Misdemeanor Trial Unit
The Misdemeanor Division consists of those prosecutors assigned to conduct misdemeanor trials and probation violation hearings at the Stockton courthouse.