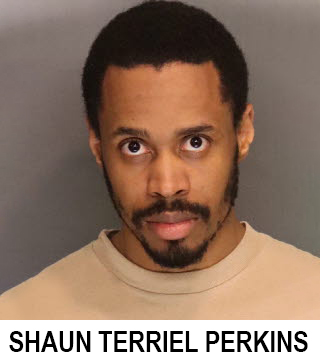 Stockton – Today, District Attorney Tori Verber Salazar announced a jury found defendant Shaun Terriel Perkins, 31, guilty of first-degree murder.
"Those who choose to use firearms to harm our community will be held accountable for their actions," said District Attorney Tori Verber Salazar. "Thank you to our dedicated homicide prosecutor for seeking justice for this senseless crime and to the Stockton Police Department for their diligent investigation."
According to Stockton Police Department, the defendant was arrested in connection with the death of Marcelino Urbina, 83, of Stockton. During the late evening hours of August 24, 2015, the victim walked home from a local hospital due to an unrelated medical condition. The next morning, he was tragically found deceased in front of his residence near the intersection of Church Street and Hunter Street.
The defendant returns before the Honorable Judge Richard Mallett on April 11, 2022 for sentencing.
##