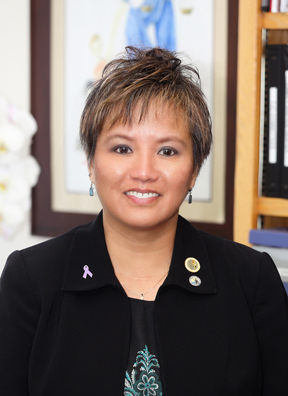 Suzanne Schultz
Program Manager
SJ County Family Justice Center
Suzanne Schultz, serves as the Program Manager of the San Joaquin County Family Justice Center. Ms. Schultz has been a public servant in the criminal justice system since 1985, and has been a staff member of the District Attorney's office since 1988.
Ms. Schultz' duties include overseeing the Family Justice Center and providing support to partner agencies in the delivery of services to victims of domestic violence, child abuse, sexual assault, elder abuse, stalking, and human trafficking. The Family Justice Center brought together, under one roof, many of the outstanding service providers of San Joaquin County so victims in trauma no longer have to travel to multiple locations to access services and support.
Additionally, Ms. Schultz provides community outreach in the areas of domestic violence, elder abuse, and human trafficking prevention. She provides countywide training for the law enforcement and community organizations of San Joaquin County.
Ms. Schultz serves as Chair of the San Joaquin County Domestic Violence Task Force; member of the San Joaquin County Human Trafficking Task Force; Chair of the Education/Outreach sub-committee of the Human Trafficking Task Force; and Instructor for the California District Attorneys Association's National Elder Abuse Symposium.
"As a lifelong resident of San Joaquin County, I take tremendous pride in being a dedicated public servant to the citizens of our community and I am passionate about my job. I see individuals of every race, age, and economic background listed as victims in crime reports. Many victims have not had previous experience with the criminal justice system. I utilize my skills, experience, and educational background, to assist victims through the criminal justice process. My goal is to keep victims informed so they know what to expect as they go through the court experience, thereby reducing their fears and concerns. Additionally, I share with the community what I see in my job. My hope is that through my outreach, they will possess the knowledge necessary to keep them from being victims."