SOURCE: Alvaro Puig, Consumer Education Specialist, FTC
Your online accounts, computer, and phone hold a lot of your personal, financial, and health information. Information that's valuable to you — and to scammers who try to steal it. Here are five things to do to keep hackers out of your accounts and your personal business.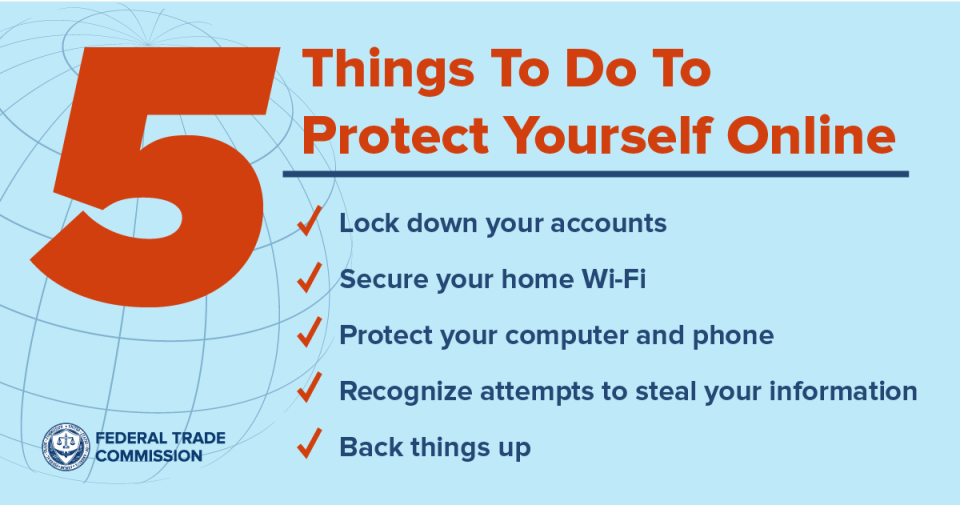 1. Lock down your online accounts
Your password is the key to all the personal information in your account. Make it long. Avoid common words. And don't re-use it.
If it's available on your accounts, turn on multi-factor authentication for an extra layer of security.
2. Secure your home Wi-Fi network
Your wireless network is the hub that connects your devices. To protect it from hackers
encrypt it
change your default passwords
and keep it up to date
4. Recognize attempts to steal your personal information
5. Back things up
Back up important information you have on your computer and phone. That way, if something does happen, you can recover your information. Here's how to back up your computer and your phone.