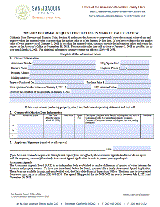 Informal Request for Decline in Market Value Review
General Information
Note: Please provide sales that sold as close to January 1 as possible, but no later than March 31.
California State Revenue and Taxation Code, Section 51 authorizes the Assessor to temporarily lower the assessed value of any real property when the assessed value is greater than the market value as of the January 1st lien date. If you have evidence that the market value of your property as of January 1 is less than the assessed value, you may provide the information below and return this request to the Assessor's Office by September 15.

For additional information you may contact our office at (209) 468-2658.